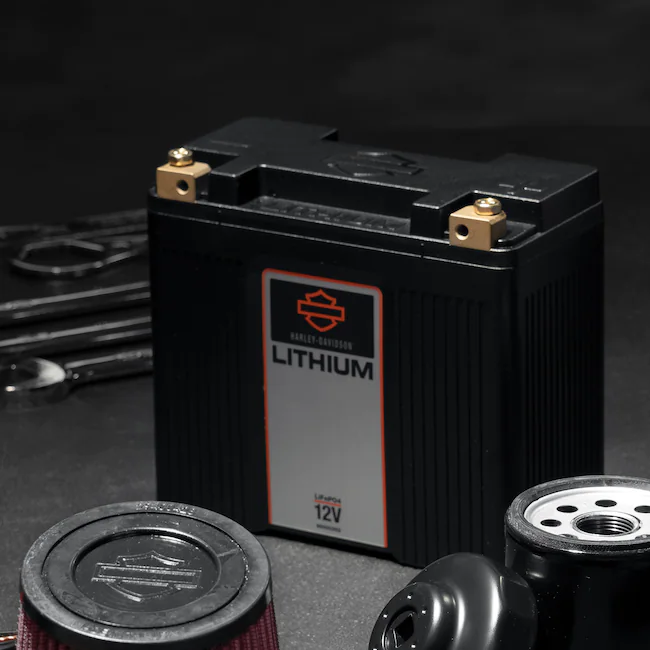 Whether you prefer to work on your motorcycle at home or love to leave it to professional Harley-Davidson® experts, Harley-Davidson® of Santa Clarita is your place to go for reliable and authentic motorcycle parts. It's important to utilize authentic Harley-Davidson® parts because they are truly designed for your Harley-Davidson® Road Glide®, Harley-Davidson® Softail Sport, and Harley-Davidson® Road King. Luckily, our motorcycle dealership near Santa Clarita, California offers plenty of options in stock, but if we don't have the specific part you need, we can order it for you in a timely manner. We carry replacement parts, performance parts, and repair parts, as well as accessories to ensure you're getting the riding experience you deserve. Don't wait another day for your auto part needs, get in touch with our team today!
The Right Harley-Davidson® Part Makes the Difference.
Order Certified Parts
Hours
Order Harley-Davidson® Parts at your Santa Clarita, CA Harley-Davidson® Dealership.
Santa Clarita, CA Harley-Davidson® Parts & Service
We know how important it is that your motorcycle is functioning as it is because there is nothing worse than breaking down on I-5 in the rain. That's why our showroom features the latest Harley-Davidson® parts around. From seat parts to handlebars, suspension, and foot controls, you can count on our team to deliver exactly what you need. We also offer grips, controls, lighting, mirrors, and more. Stay warm during off-season rides with heated hand grips or showcase your personality with color-matched luggage options on your next adventure. You can also find brake pads, air filters, oil and coolant options, air temperature gauges, LED light kits, tank bags, and plenty of other options at our Santa Clarita, CA area motorcycle parts shop. Get in touch with Harley-Davidson® of Santa Clarita to get the process started.
How to Order a Certified Harley-Davidson® Part
Is it your first time handling your repair needs? Luckily, the experts at Harley-Davidson® of Santa Clarita can help you navigate through your options to find the right fit, function, style, and performance for your motorcycle. Plus, if the repair gets a little too large for your garage, our service team can jump in and assist! Call our Santa Clarita, CA area Harley-Davidson® parts shop to learn what we have in stock.