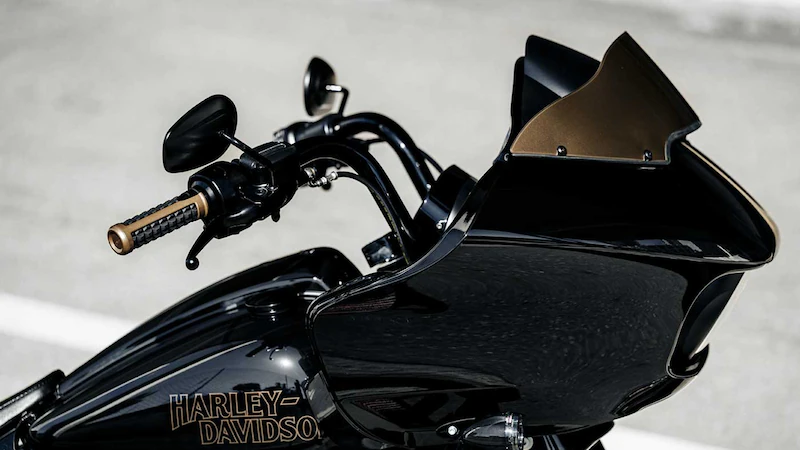 Dreaming of what life would be like if you had a motorcycle? Make your dreams a reality with the convenient Harley-Davidson® financing options in Santa Clarita, California at Harley-Davidson® of Santa Clarita. We know financing a bike or trike can be overwhelming which is why our team is here to guide you through the process and help you find a great motorcycle loan. Whether you're considering a Softail®, Sportster, Street, or Touring bike, our experts can help you find out how easy it is to work it into your budget. Ready to get started? Give our team a call or visit our dealership to learn about Harley-Davidson® loans and financing options available on our lot.
Finance Department
The Basic Components of a Motorcycle Loan
Down Payment: This is how much cash you pay upfront for your car and is calculated as a percentage of the overall price of the bike. Generally, the higher the down payment, the lower your monthly payments will be.
%
Interest Rate: Also known as the A.P.R. (Annual Percentage Rate), the interest rate is the money you pay a lender to borrow their money. Your credit score, the current market rate, the loan term, and the size of your loan impact your interest rate. The lower the interest rate, the lower your monthly payment.
Loan Term: This is how frequently and long you will be paying your loan. Typical loan terms consist of monthly payments made for 3-5 years. The longer your loan terms, the lower your monthly payment will be.
Find a Harley-Davidson® Motorcycle to Buy
Santa Clarita, CA | Palmdale, CA | Simi Valley, CA
Did you know you can get a head start on your financing process? We offer several tools through our website that help you maximize your time and help you understand your budget. If you have a specific budget in mind, you can utilize our Pick A Payment tool to browse all of our bikes within your price range. If you're interested in making the most of your budget, you can complete our Value Your Trade application to get a great offer on your current bike. Why wait another day to apply for Santa Clarita, CA Harley-Davidson® financing? Simply apply through our website or get in touch with the team at Harley-Davidson® of Santa Clarita.
How to Apply for Harley-Davidson® Financing
We want to make the motorcycle financing process as easy and stress-free as possible. Apply through our website or call our Harley-Davidson® financing experts in Santa Clarita, CA to learn about your options. We look forward to creating a personalized plan for your needs when you take the next step with Harley-Davidson® of Santa Clarita.
Apply for Financing